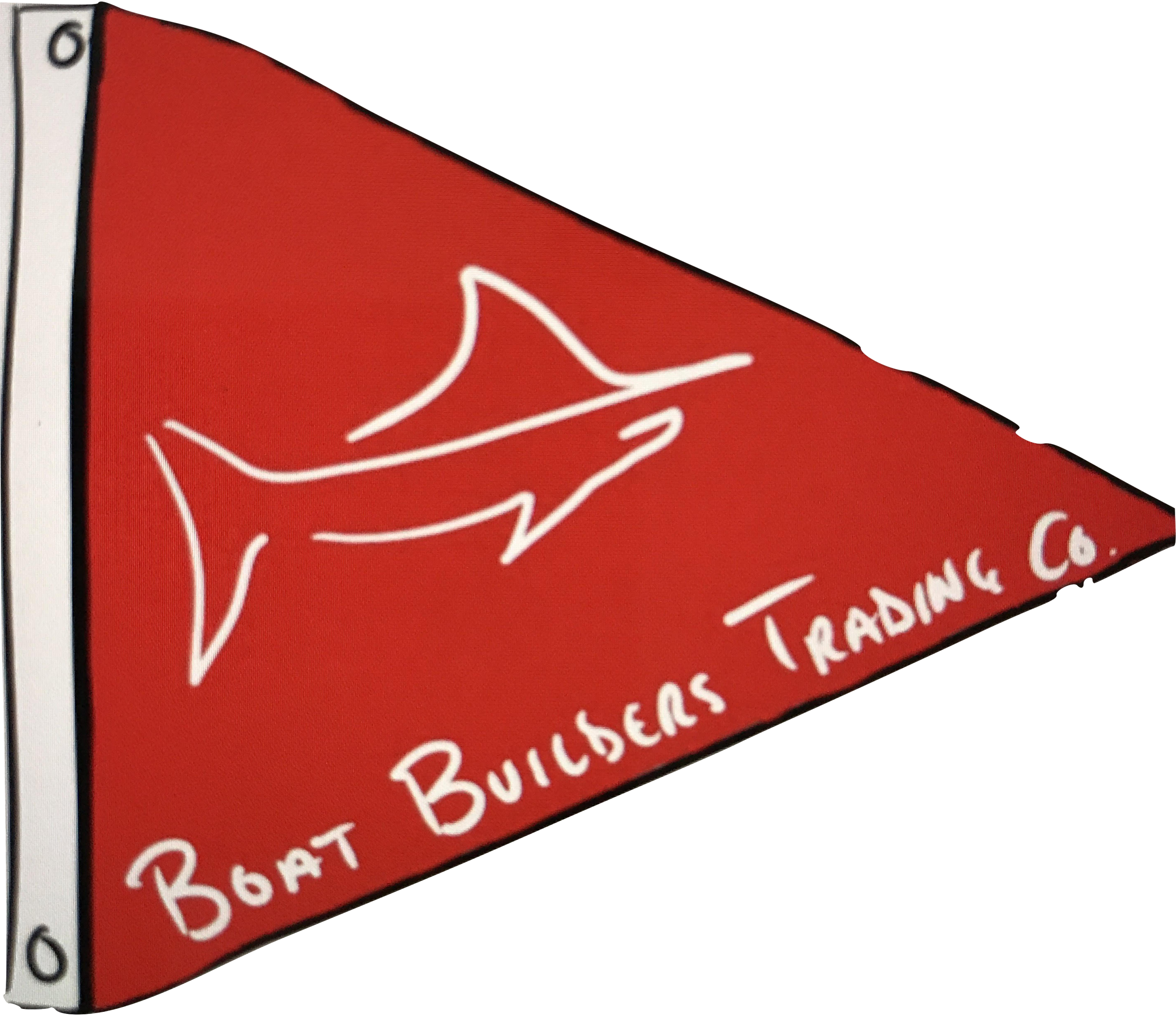 While we were trying to come up with ideas for our business' first logo, Phil and I spoke about various ideas for using a flag.  Nautical flags have been around forever in sport, sailing and navigation.  I thought a flag could be a great place to start and who knows where we end up.  After playing around with designs and doing some research, we landed on the red triangle "catch and release" flag.  As a NC State alum, I love when I can integrate that Wolfpack red into every aspect of my life so this was a bonus for me too.  (Phil is a Tar Heel but I try not to hold that against him). 
After working with that red catch and release, I started to play around with fish designs that could be unique to us.  There isn't anything quite like catching your first Marlin or Sail and since I love both, they became my inspiration for the flag.  I wanted something that would look clean and be easier to print on various formats.  The three line fish was my favorite modeled after the line drawing of a new boat.  The fin was a great compromise between a marlin and sail with the top line of the fish reflecting the hull design of some of those great Carolina Flare yachts.  
Below is the original design we used to clean up our final logo and thanks to technology, the final product is much cleaner than what we started with :). 
Once the core of the logo was built out, some friends who are designers, took the time to play around with a few options. We think the final product with the circles wrapping the name & flag fit us well enough to stop obsessing over the logo so that we can get on to the million other things needed to be done!
- JZ
---