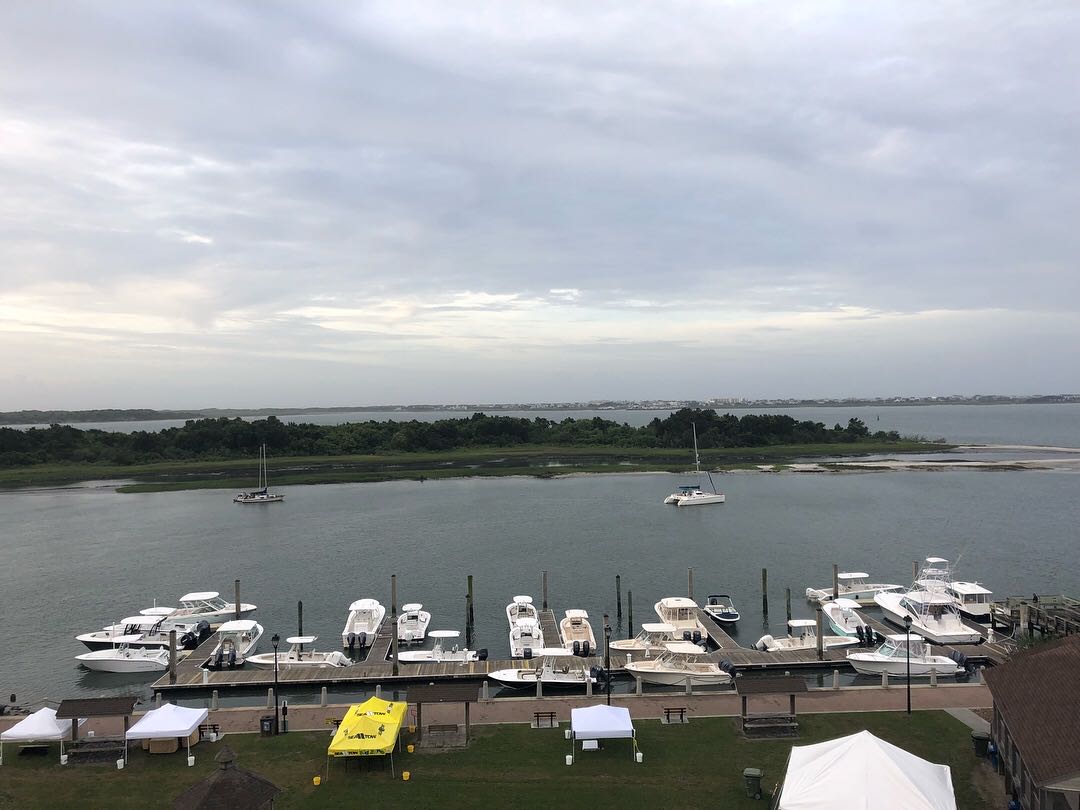 What a week. Last weekend we took a quick trip down to Charleston, SC and were able to meet with the folks at Freeman Boatworks.  First impression, the operation over there is impressive. Boat after boat was lined up, many prepping to get out the door and many more in the process. While I love to see the finished product in the water, I think the inner nerd in me loves to see the blood, sweat and tears that goes into each build behind the scenes.  After that quick trip down south, it was time to get back to Raleigh to pull together everything for our first run with the Crystal Coast Boat Show (boat show link here). This show is held in Morehead, NC which is a quick 3 hour ride East. 
Upon arrival, it was evident many of the exhibitors and vendors have been here for a number of years. The party the evening before was like a reunion of old friends and family getting together. I think it showed throughout the weekend and the folks running really care. Outside of the organizers, we also had a chance to chat with a number of folks attending the show as builders, brokers or patrons.  Everyone truly had an excellent weekend and I am already looking forward to attending again.  There were a wide variety of center consoles with a wide range from bay boat to convertible. Another thing I loved about this show was the attendance from the builders themselves. There were many in attendance that I ran into personally including the teams from Albemarle Boats, Rose Bay Boats & Winter Custom Yachts.
While the weather was threatening rain, the dark clouds stayed away and we were able to put a number of our hats and shirts out for display.  It became clear that there were some crowd favorites early on. While the boat show was a great opportunity for us to meet a couple of the builders, connect with new and old friend & see a bunch of great boats; it was also an excellent learning experience.  This is our first boat show and we survived :) but there are many areas where we can improve to make the experience better in the future.  I am super excited to watch us develop and look forward to more events in the coming months.  I think that we have something special here and the feedback from others consistently supported that as well.  It is nice to hear that love while we are working to build out a place where people can get their favorite builder gear and also learn about the other boat builders out there! 
Busy few weeks ahead and look forward to what they will bring. 
JZ
---